Turn Your iPhone, iPad or iPhone Touch Into An Audio Spectrum Analyzer!
Spectrum Pad
Spectrum Pad turns your iPhone, iPad or iPhone Touch into an audio spectrum analyzer. Frequencies up to 20 kHz can be displayed.
You can control the displayed frequency span, as well as the FFT size, from 1024 to 262144 bins. The larger the FFT size, the longer time between updates, but the higher the frequency resolution.
Logarithmic display is available, and the graph fill mode can be turned on and off.
Up to five frequency markers can also be displayed.
Buy your copy now, and have an audio spectrum analyzer with you, wherever you go.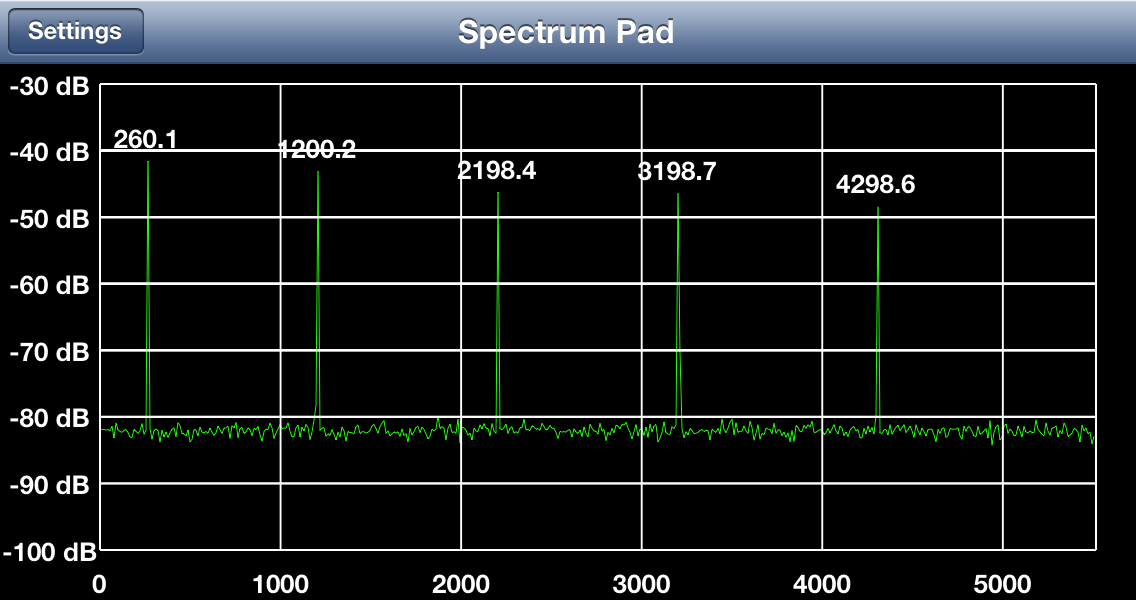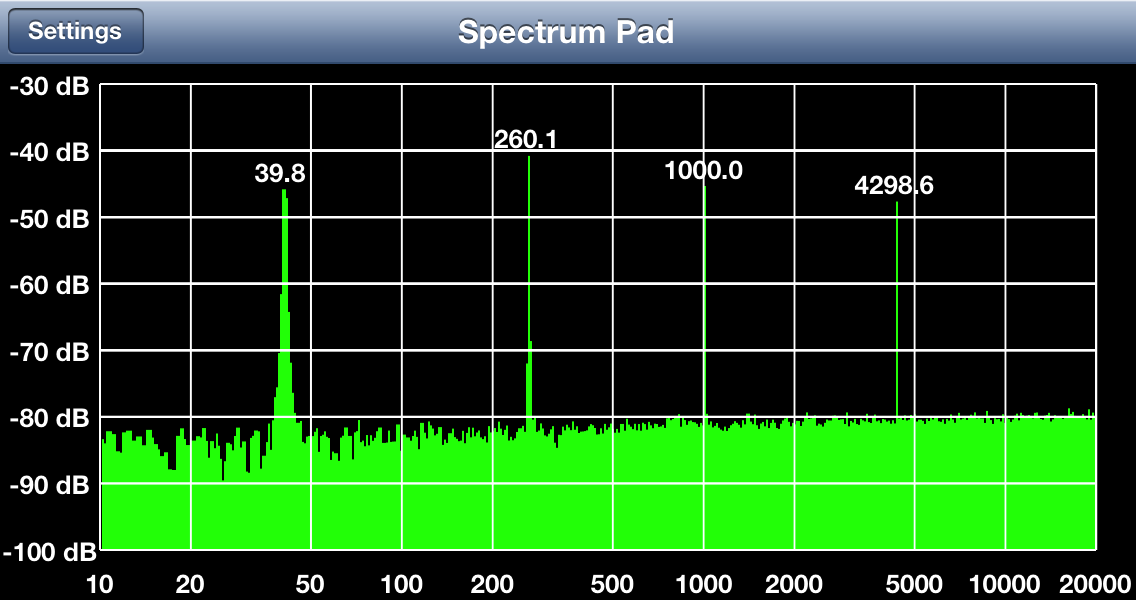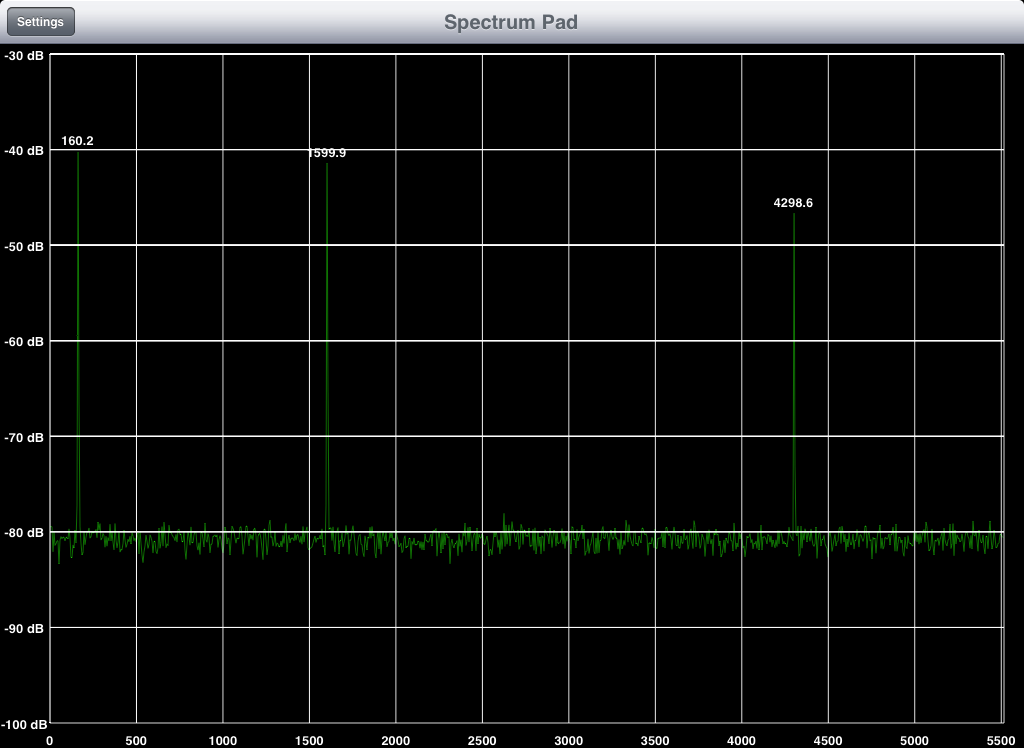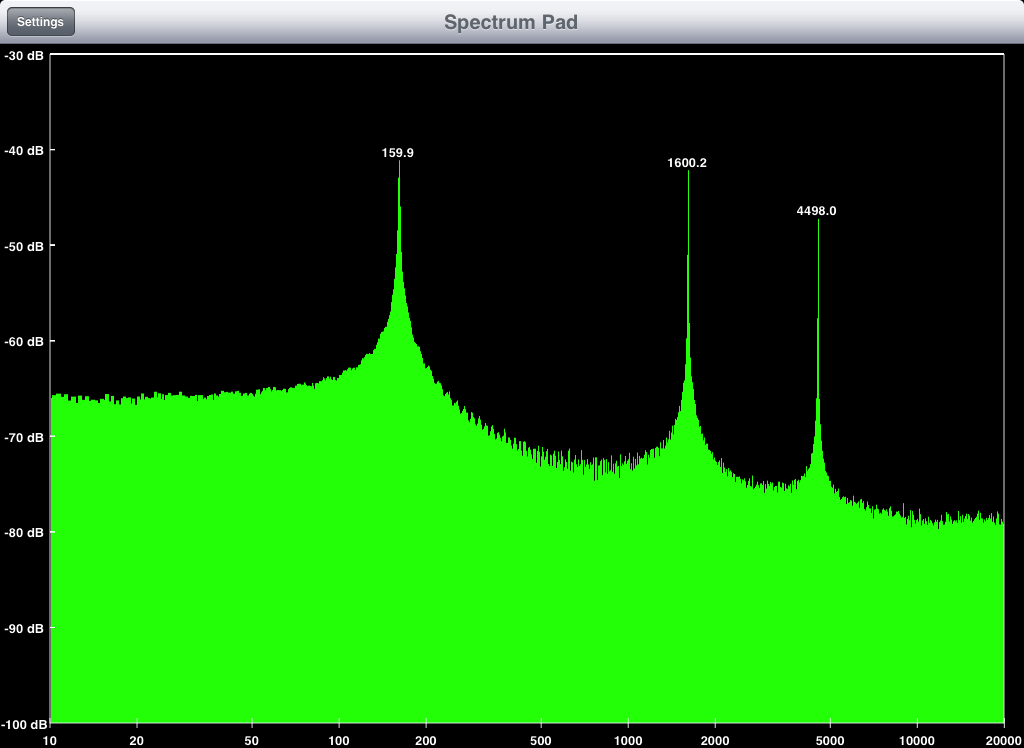 Visit the Spectrum Pad FAQ page for full details on how to use the app.
Are you looking for a technology or radio related iPhone/iPad app but can't find one that does what you want? Have an idea for an app that you'd like to see? Contact us at info@blackcatsystems.com!