Wire Calc
iPhone and iPad Software to Calculate Resistance and Voltage Drop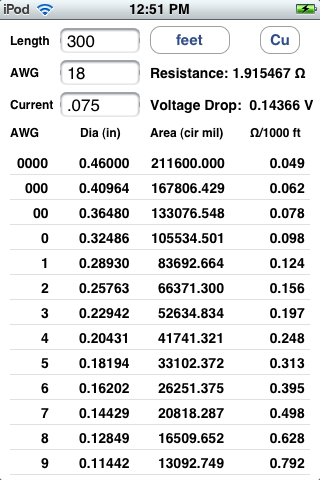 Need to calculate the electrical resistance or voltage drop of a wire or cable? Wire Calc can do this, and more.
Enter in the length of the wire (using English or Metric) units and the gauge, select the type of wire (Copper or Aluminum) and WireCalc computes the resistance. Enter in the current, and the voltage drop is also computed.
There is also a table of all wire gauges from 0000000 to 50, with the diameter, area and resistance listed, for quick lookup.
The iPad version offers several additional features:
The weight of the wire is estimated based on the length, gauge, and material.
The weight per length, as well as length per weight, for each gauge wire is listed in the table.
The fusing current (where the wire melts) is estimated for each gauge.
The maximum allowed current is estimated for each gauge. This is calculated based upon the user entered required cross section in circular mils per Amp.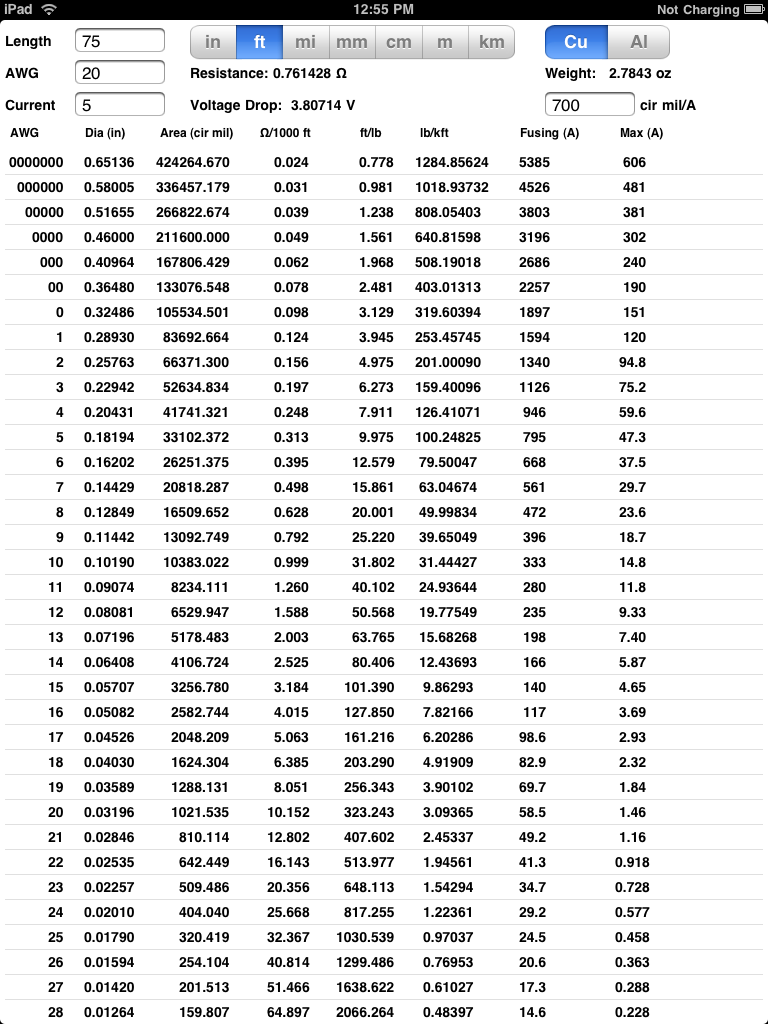 Are you looking for a technology or radio related iPhone/iPad app but can't find one that does what you want? Have an idea for an app that you'd like to see? Contact us at info@blackcatsystems.com!