Sound Byte


With Sound Byte, the so-called "cart machine" used at radio stations in the past is now available for the iPad, iPhone, and iPod Touch.
Whether you're programming a radio show or amateur podcast, adding spice to the commentary at a local sporting event, controlling sound effects for a theater production, or simply organizing your personal playlist, Sound Byte lets you manage and control playback of your audio files.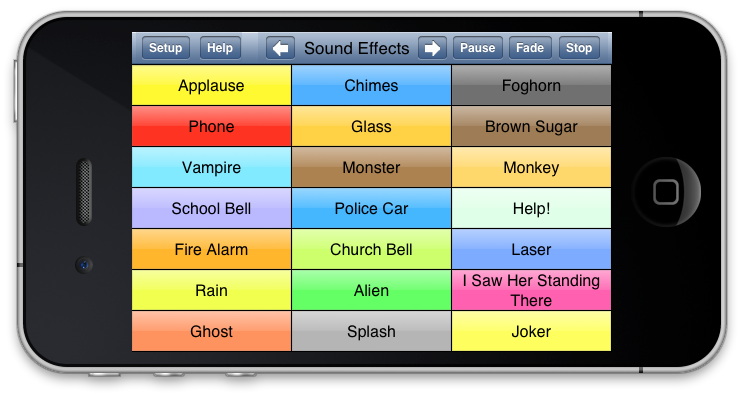 Sound Byte is perfect for:
Radio, podcast and TV productions - have ads, announcements, songs and sound effects at your fingertips.
Theater Productions - play any sound effect on cue.
Sports Events - jazz up the commentary for your home team with sound effects each time they score.
Sound Byte supports five racks of carts, or up to 375 recordings total.

Using Sound Byte is easy - just tap a cart, and playback of the audio file begins.

You can set the title of each cart, as well as the background color.

Fade in and out times can be set, as well as the cut in time.

Carts can be set to loop a specified number of times - great for sound effects!

Interactions between carts can also be controlled - touching a cart to start it can optionally cause currently playing carts to stop playback or fade out.

Visit the Sound Byte FAQ page for a full list of features, and details on how to use the app.