MININEC Pro is an antenna analysis program for Windows and Macintosh computers. Any type of antenna may be analyzed. The physical design of the antenna is entered (such as the lengths of wires and elements). For a given frequency, the feedpoint impedance is calculated, along with theoretical efficiency.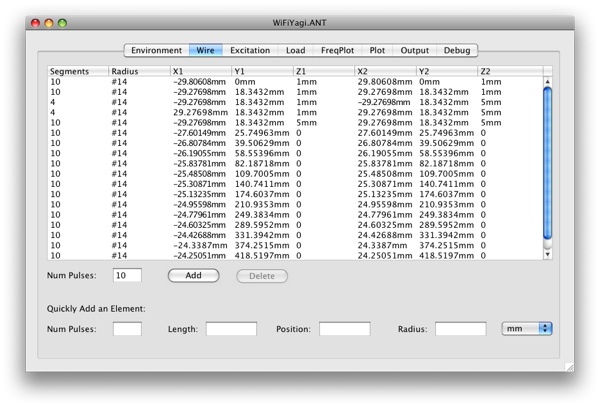 Plots of the radiation patterns may also be displayed and printed. Below is the pattern for a 15 element WiFi Yagi: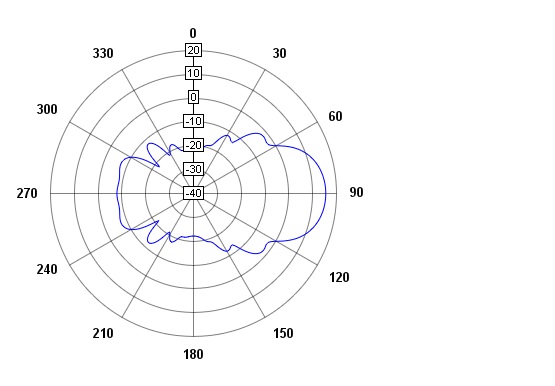 The impedance over a frequency range may also be plotted: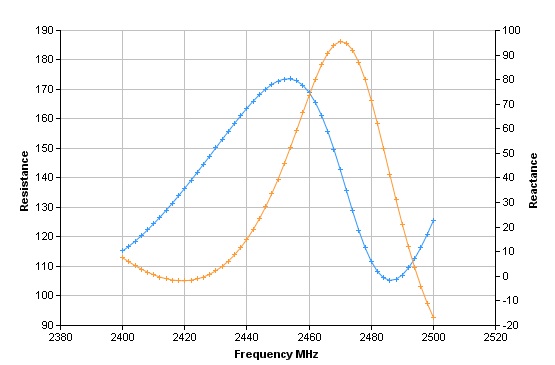 MININEC Pro 1.4.0 for Windows - Windows 8 and 10

MININEC Pro 2.1.0 for Mac OS X - Mac OS X 10.9.5 through 12 Monterey 64 bit app
Also available in ZIP format.

MININEC Pro 2.1.1b1 for Mac OS X - Mac OS X 10.9 through 12 Monterey 64 bit app

MININEC Pro 2.1.1b1 for Windows - Windows 8 and 10
MININEC Pro 1.4.0 for Linux - Requires GTK+ 2.x (under development)




Please download and test MININECPro prior to purchase, to verify it works correctly on your system and meets your needs
| | Purchase Option | Price | Delivery | Details |
| --- | --- | --- | --- | --- |
| | | $29.00 | Email | Registration code sent by email, software download |
| | | $29.00 | Email | Registration code sent by email, software download |
| | |
| --- | --- |
| | MININECPro is only $29, which entitles you to all updates and new versions released over the next full year, free of charge, which of course you can continue to use forever. |
---
Email your comments and questions to info@blackcatsystems.com

Last modified March 7, 2022