Sound Byte Control
iPad and iPhone App to Control Sound Byte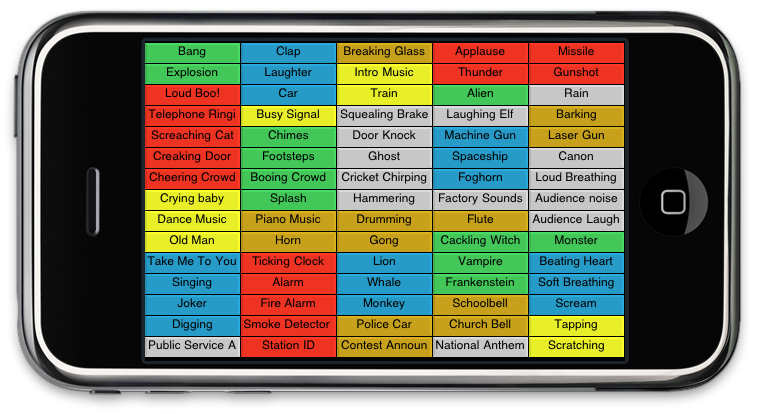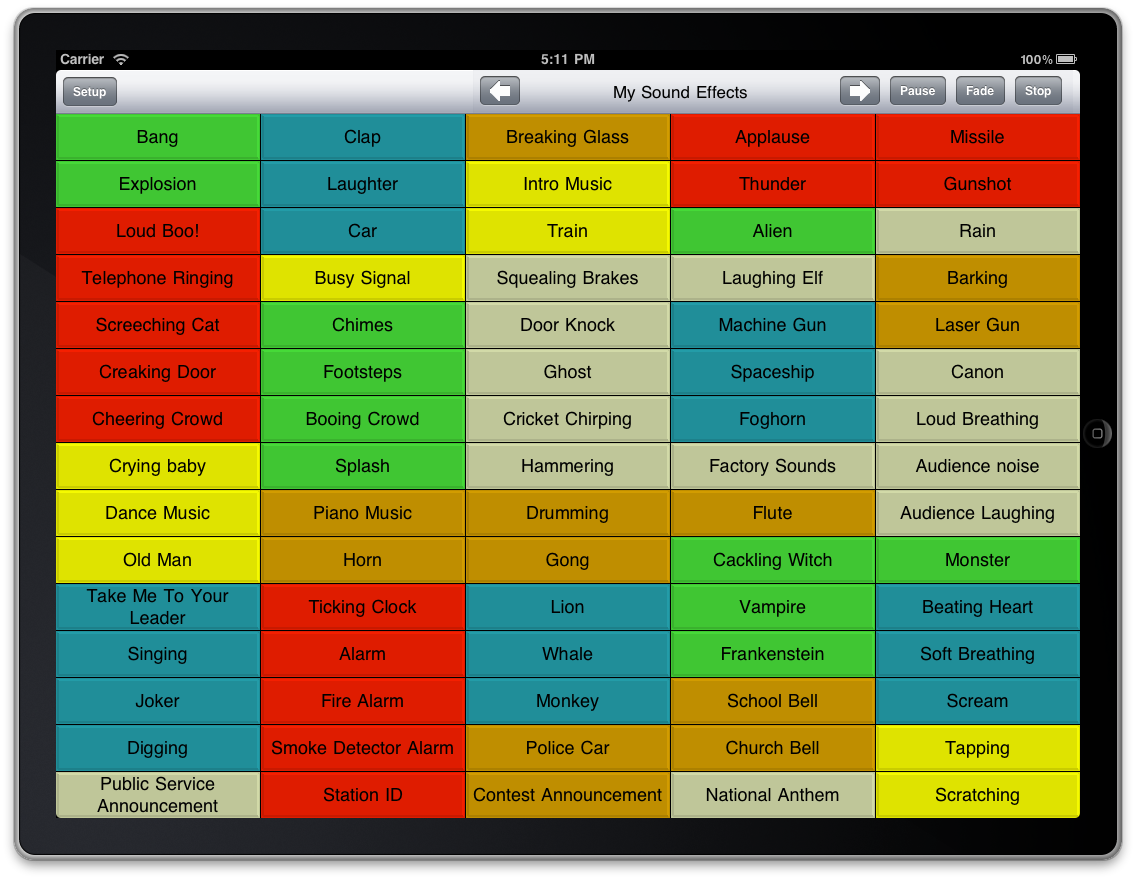 iSoundByte lets you control a copy of Sound Byte running on a remote computer from your iPad, iPhone, or iPod Touch.
All 75 carts (sound recordings) on the active Sound Byte rack are displayed. Just tap an entry, and playback starts. You can tap it again to immediately stop playback, or let it naturally end.
Best of all, iSoundByte is Free! All you need is a copy of Sound Byte.
Visit the Sound Byte Control FAQ page for full details on how to configure and use iSoundByte.