This page documents my attempts to construct a helical antenna for SATCOM listening, 240-270 MHz.
Here are the supplies:

Four 4 ft long strips of steel, four 5 ft long pieces of 1/2" PVC pipe, one 5 ft long piece of 1 1/4" PVC pipe for the boom, and window screening for the ground plane.
Here's a close up of the flange and fitting for the PVC boom:

Here are the four steel strips arranged in the radial pattern: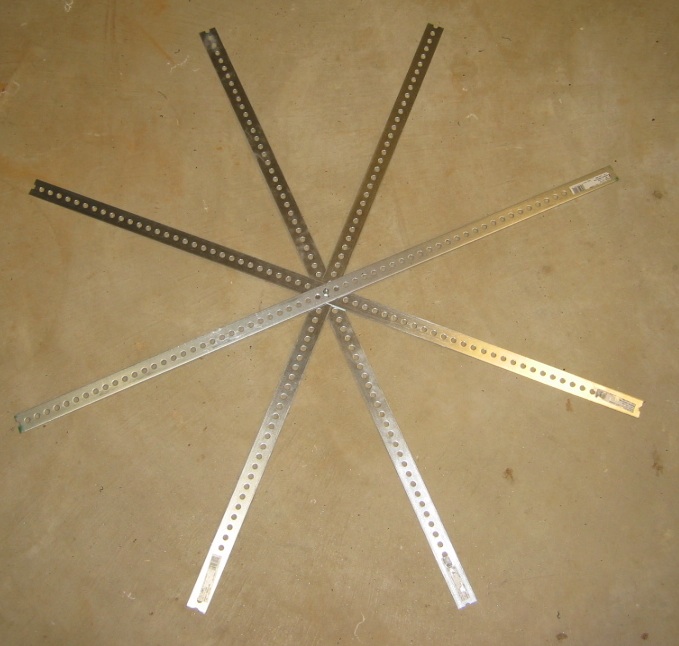 Next I drilled four additional holes in the flange, so it could be screwed to the eight radials.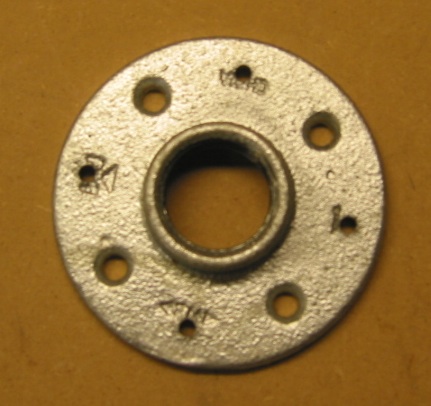 #10 hardware was used to attach it: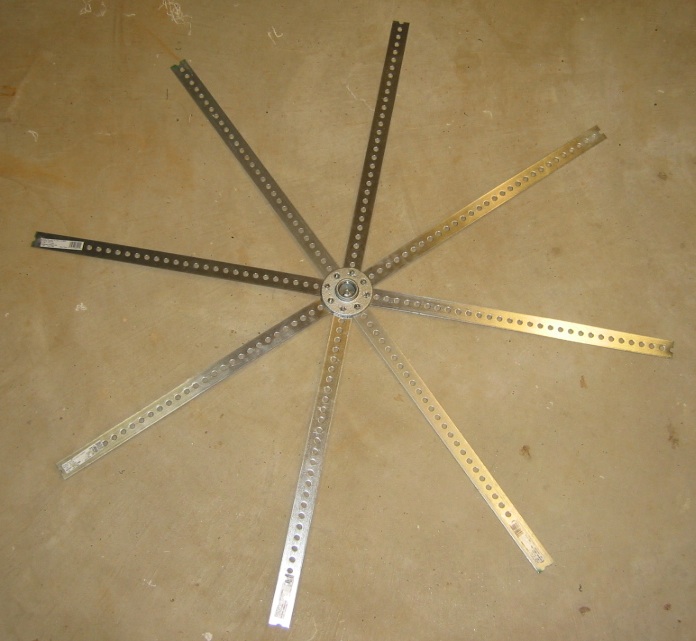 Here it is with the PVC boom attached, to see the overall size:
And now with the 20 supports for the tubing installed: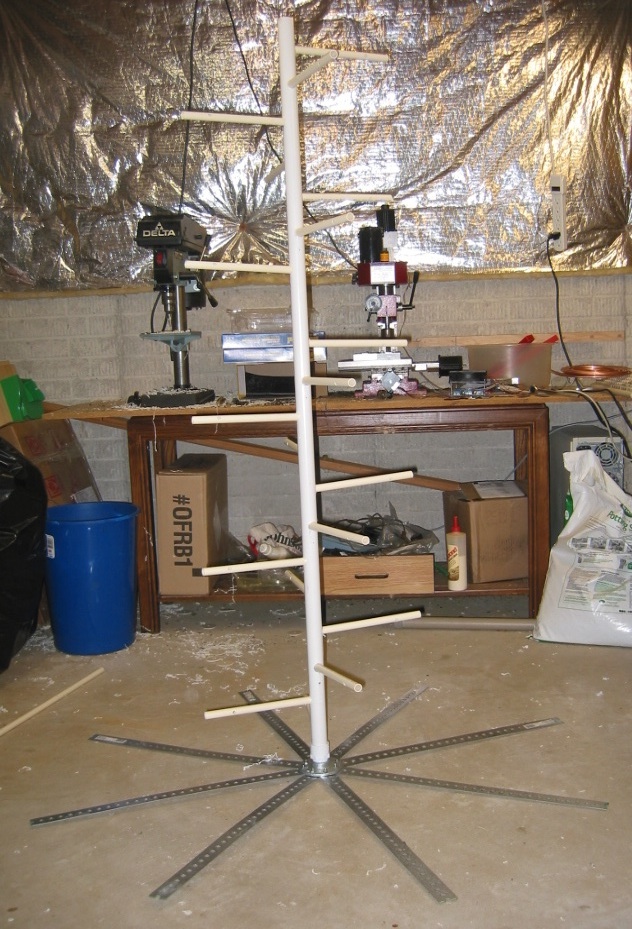 The tubing is 1/4 inch diameter: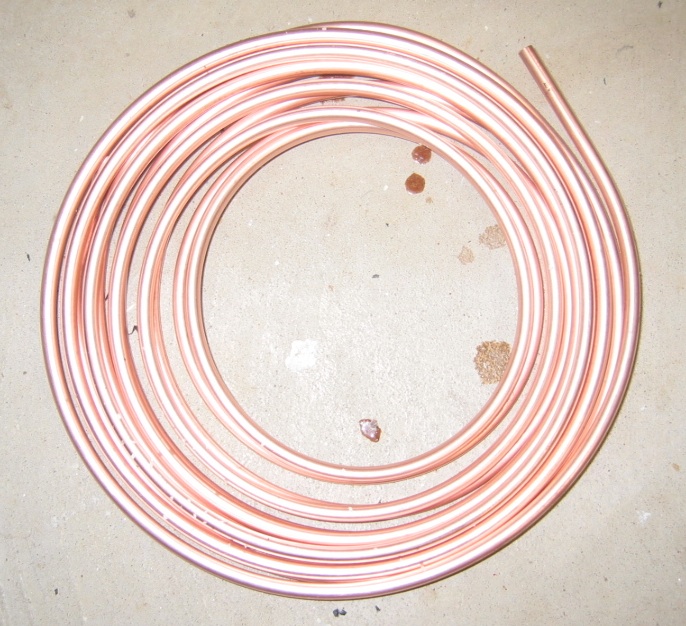 Here it is with the 5 turns of 1/4" diameter tubing: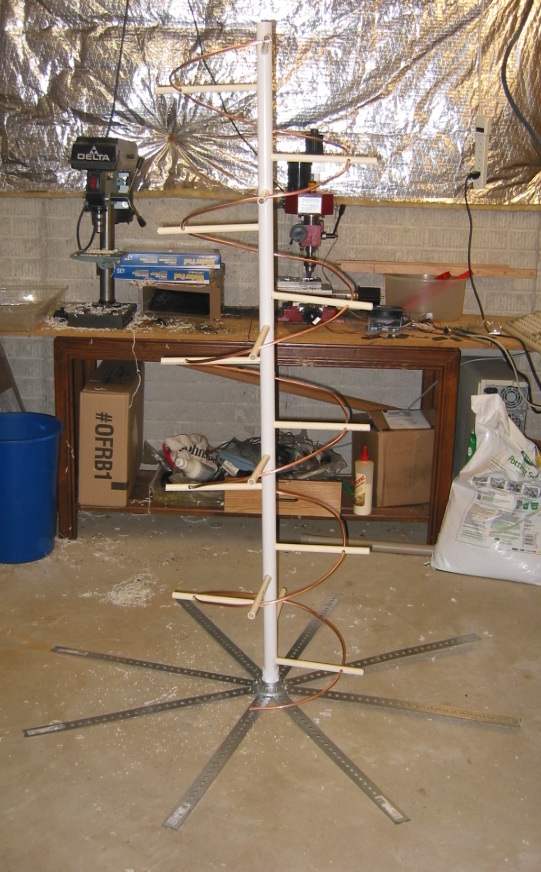 The screening has been added to the reflector. It is sandwiched between the strips for support: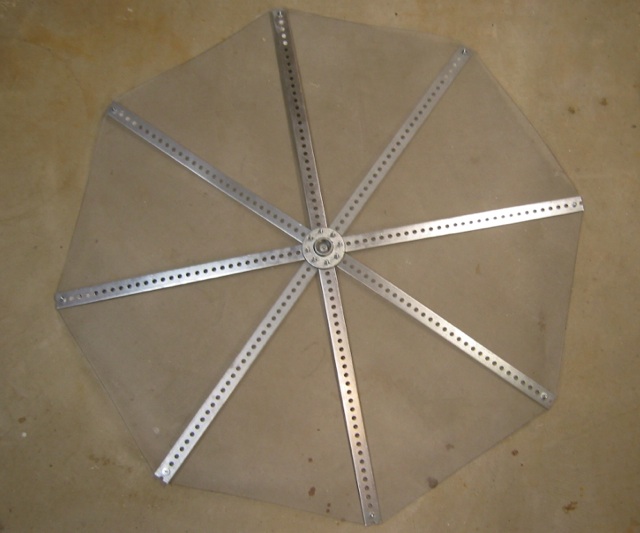 The [mostly] assembled helical antenna. Final assembly will be done outside, so everything is not tightly assembled yet: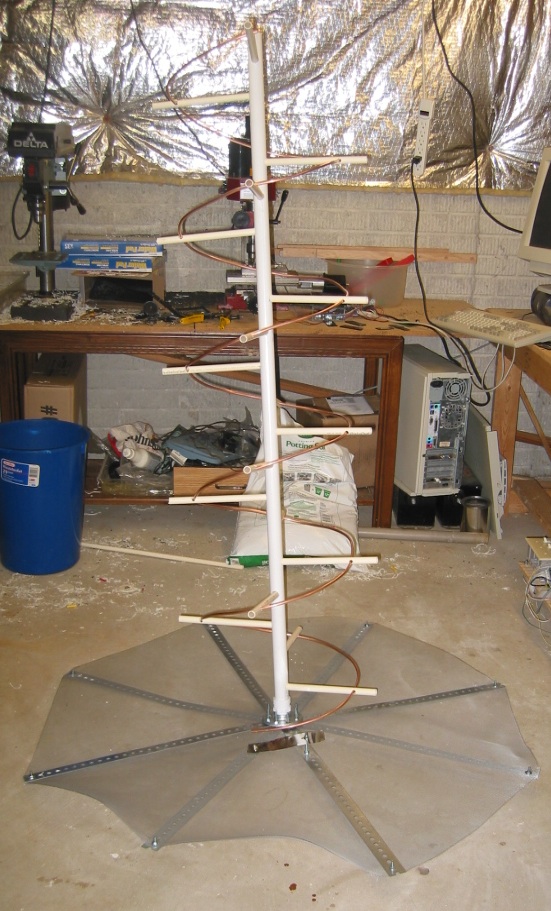 Here it is outside, mounted on a SG-9120 motor.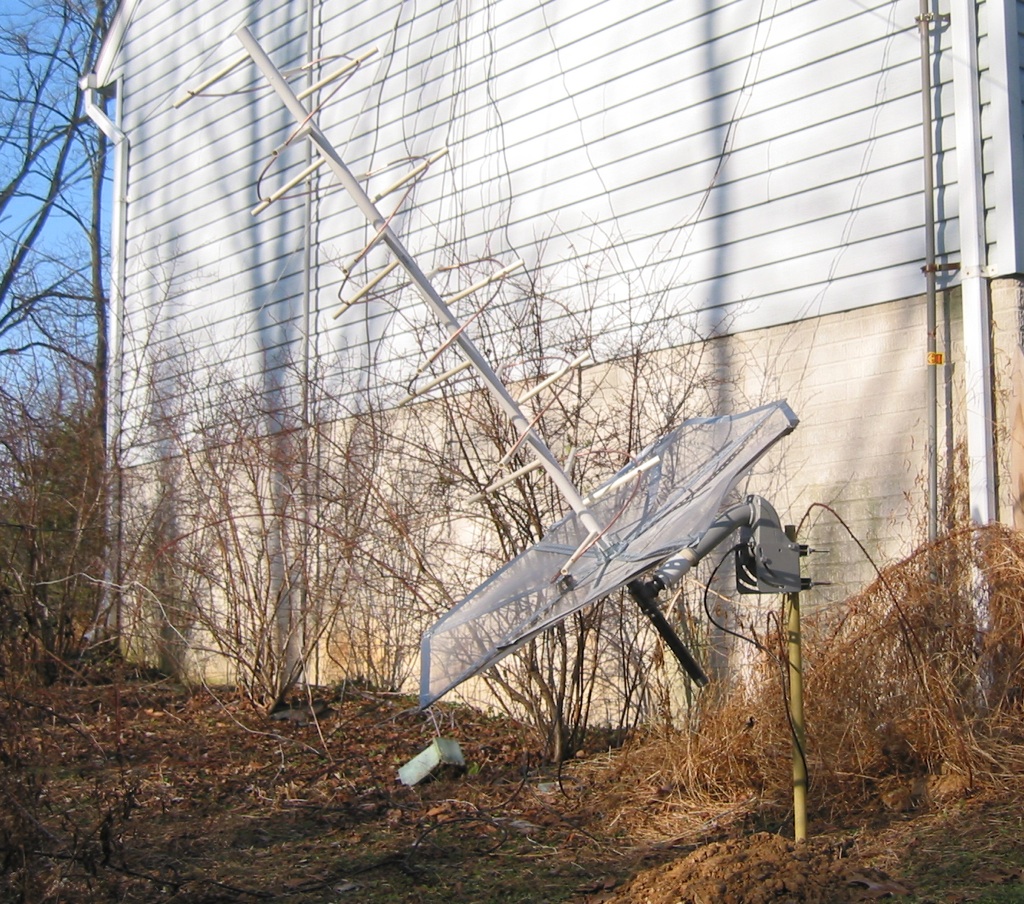 Another view: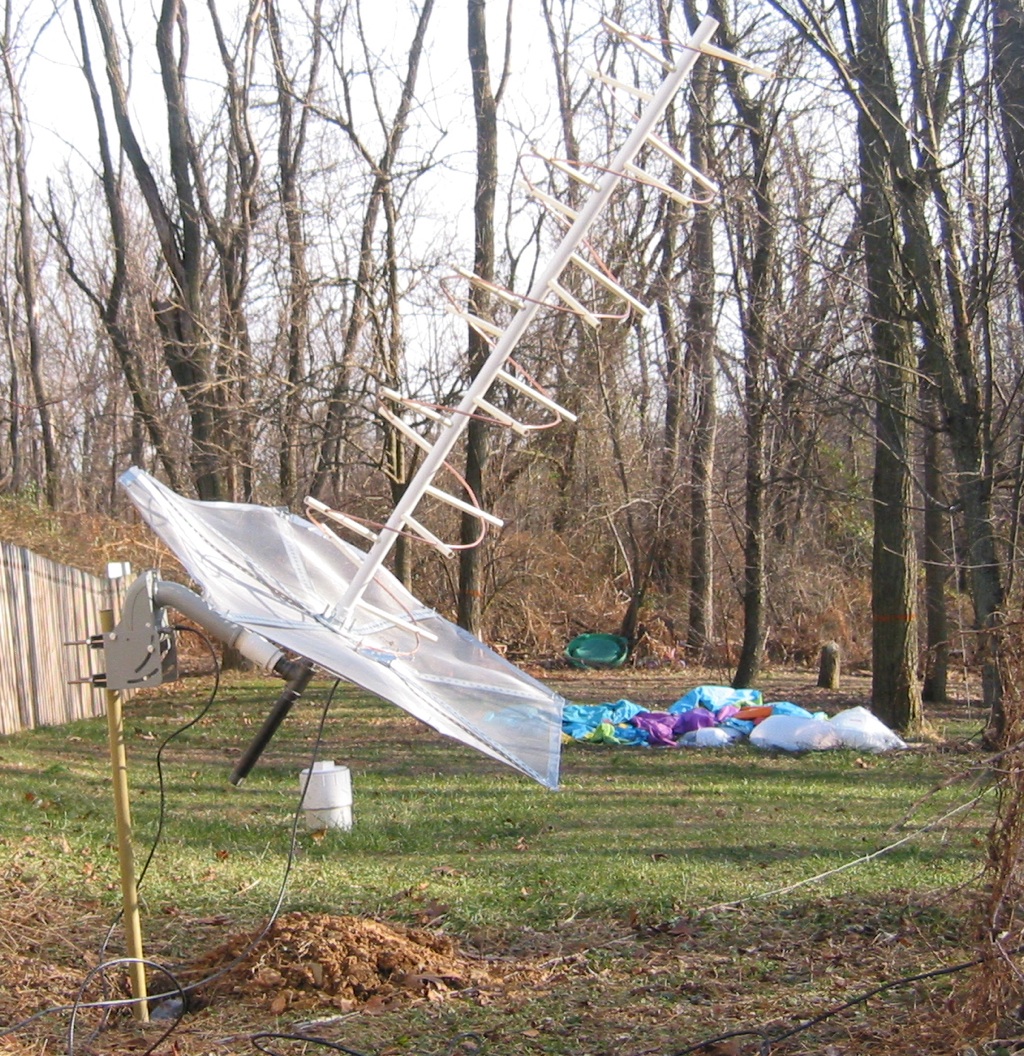 ---
info@blackcatsystems.com Chris Smolinski

Updated December 18, 2009