Everything You Ever Wanted To Know About the JRC NRD 545
(But Were Afraid To Ask)
Notch Filter Tests

The notch filter applies a very narrow bandwidth filter to the passband. the goal is to filter out an interfering single frequency, such as a beat frequency from a nearby station.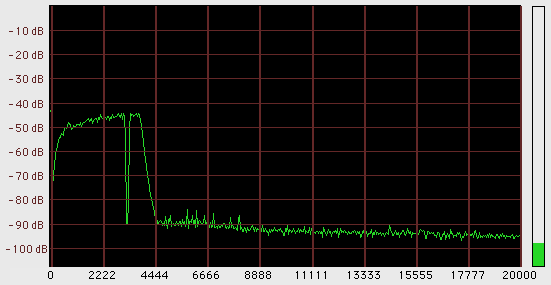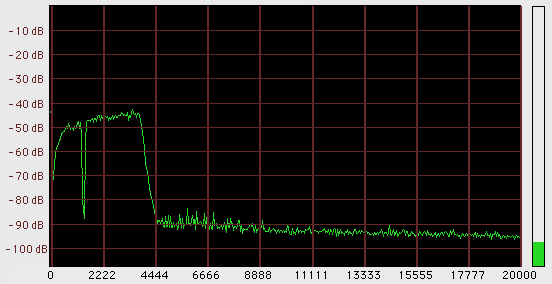 These two tests show the amount of notching, with two different frequencies selected.
With the 545 in AM mode, and no signal present, the notch filter has no effect!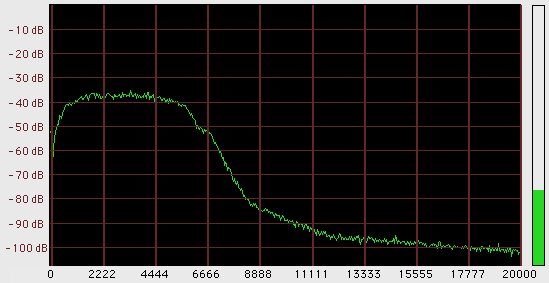 Here is a spectrum showing the beat between two carriers in AM mode (on longwave):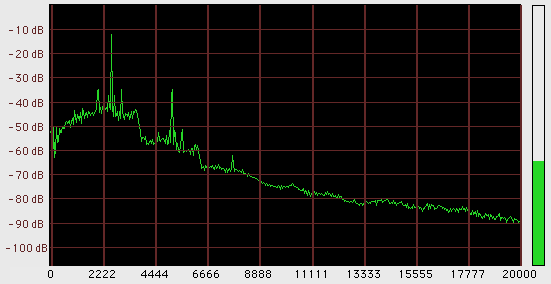 Now here the Notch Filter is enabled and tuned to the offending frequency: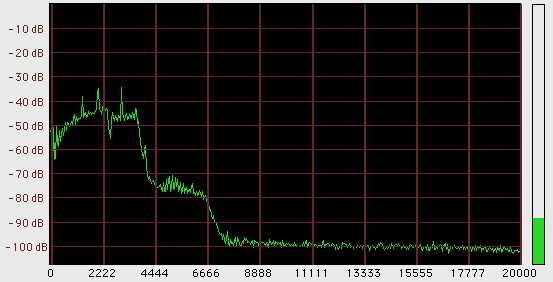 The beat is gone, and you can see a notch at the selected frequency.