GM-10 and GM-45 Radiation Detector and Software
For Windows and Macintosh
Battery Box
Battery Box - use your GM-10 and GM-45 without a computer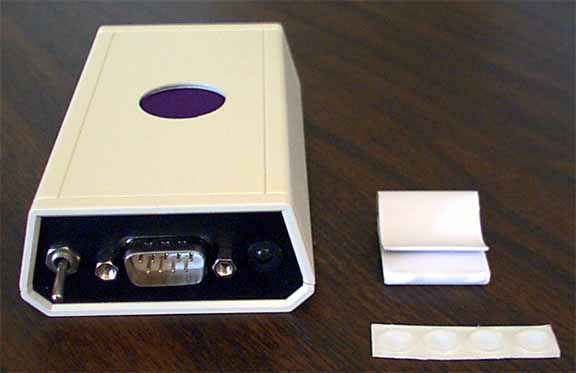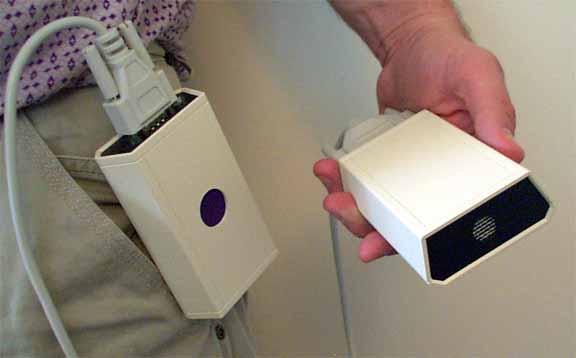 The battery box allows you to use your GM-10 and GM-45 without a computer. It runs off a standard 9 volt battery (not included), and provides both an audible click and a bright flash of an LED every time a radioactive particle is detected.
Both a belt clip and rubber feet are included, so you can wear it in the field, or sit it on a desk or table, whichever you prefer.
The Battery Box is $59.99.
The battery box works only with the serial (RS-232) GM-10 and GM-45, not the USB versions.